Press Release
September 19, 2023

Lake County Juvenile Court Announces Appointments to the Citizens Review Board
Honorable Judge DeLeone has appointed two new members the Court's Citizens Review Board. Cynthia Brooks and Bishop Gerard Mirbel were appointed for a term of (3) years, commencing October 1, 2023. Honorable Judge DeLeone has also re-appointed Elaine Waytes for a new term of 3 years commencing on October 1, 2023.
The Citizens Review Board is a panel that is appointed by the Judge to annually review cases of youth placed in Permanent Custody or Planned Permanent Living Arrangement. The Review Board meets the third Thursday in January, May, and September. Per the Ohio Revised Code, the Board shall consist of one member representing the general public, and four members who are trained or experienced the care of placement of children and have training or experience in the fields of medicine, psychology, social work, education, and or any related field.
The appointees will be joining current Board Members, Dr. Farshid Afsarifard and Michael Hurley Esq. Judge DeLeone would like to thank Rolanda Schonauer whose term expires and her seven years she has served the board. View PDF
September 14, 2023

Lake County Juvenile Court Announces Court Closure
Due to smoke and carbon monoxide pockets in the courthouse, in the abundance of caution where safety is a priority, the court will be closed today. The Juvenile Court Detention Center operates on a different filtration system which was not impacted. The Painesville City Fire Department assessed and determined that all youth and staff in the detention center are safe.
Thank you to the Painesville City Fire Department for a prompt response and putting our citizens safety first. Click for details
August 31, 2023

Lake County Juvenile Court Announces Utilization of Family Law Forms
Effective September 8, 2023 the Lake County Court of Common Pleas Juvenile Division will no longer accept for filing the form complaint for custody, parenting time, child support, and other family law matters. The Honorable Judge Michael L. DeLeone has implemented the utilization of standardized family law forms established by the Supreme Court of Ohio. The standard family law forms will be available on the court's website, and in person at the Juvenile Division's Clerks Office. The forms can also be accessed directly from the Ohio Supreme Court's website. Judge DeLeone believes this will improve public access to file motions, clarity of requested relief, as well as increase consistency of filings. The present complaint forms will no longer be accepted for filings.
News
May 16, 2019
Lake County Juvenile Detention Center Garden Program plants positive roots
November 30, 2018
Lake County Juvenile Court program honored
October 17, 2017
Lake County judge's gardening program earns state honor
September 9, 2017
Lake County Juvenile Court teams with United Way for new at-risk youth program
August 6, 2017
Lake County Master Gardeners teach juvenile detainees how to grow
November 23, 2016
Rainbow Babies thankful for juvenile court
November 18, 2016
Ohio Court Professionals Complete Executive Training Program
November 9, 2015
School truancy filings down in Lake County
November 26, 2014
Juvenile offenders giving, receiving help this holiday
March 13, 2014
Lake County judge appointed to Ohio Supreme Court board
December 6, 2013
Lake County Juvenile Court program lauded by state
November 27, 2013
Lake County Juvenile Court hosts Thanksgiving Auction for Clothe-A-Child

June 27, 2013
Juvenile drug cases down in Lake County
June 26, 2013
Juvenile court employee to lead Family & Children First Council
February 14, 2013
Splashtop Case Study: Lake County Juvenile Court uses technology to increase efficiency
October 15, 2012
Lake County Juvenile Court staffers become nationally certified
August 16,2012
The Lake County Juvenile Court Garden Program produced some award winning vegetables at the Lake County Fair. Congratulations to everyone, but especially the children who worked so hard to produce these winners!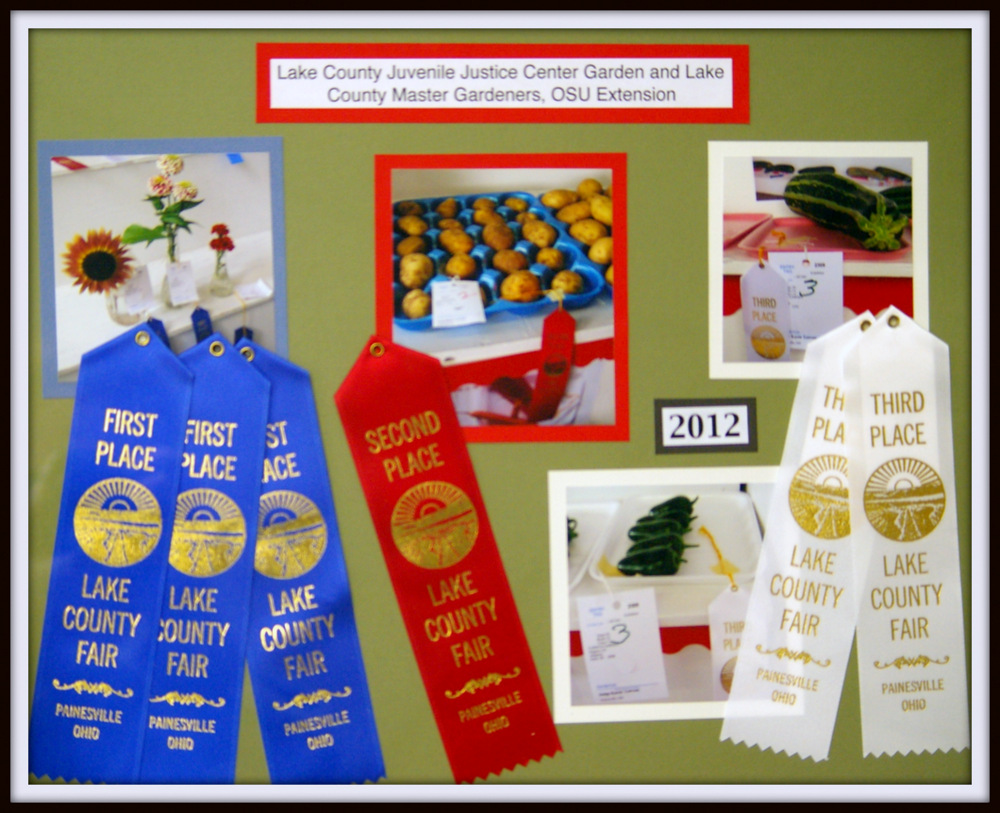 July 8, 2012
Lake County Juvenile Court opens rehab unit for youths
June 29, 2012
Lake County Juvenile Court Judge Karen Lawson takes teens on bicycle ride
October 16, 2011 - News-Herald:
Juvenile Court administrator appointed to statewide committee
March 26, 2011 - News-Herald:
BOUQUETS and BRICKBATS: Rotarians help with donation of laptops
March 22, 2011 - Mentor Patch:
Mentor, Painesville Rotaries Donate Laptops to Juvenile Court Computer Lab
March 21, 2011 - News-Herald:
Mentor, Painesville rotary clubs donate computers to Juvenile Court
February 23, 2011 - Fox 8 News:
Teen ordered to register as Tier 3 Sex Offender
February 13, 2011 - News-Herald:
Juveniles work to pay back their victims
February 13, 2011 - News-Herald:
Breakfast raises funds for Scouting
November 19, 2010 - News-Herald:
Editorial: Law should help address truancy
November 15, 2010 - News-Herald:
Heroin makes 'significant impact' on teens, young adults
September 11, 2010 - News-Herald:
BOUQUETS and BRICKBATS: Great Geauga Fair lives up to its name
September 6, 2010 - News-Herald:
Detained kids get diplomas
August 9, 2010 - News-Herald:
Juvenile detention gardening program wins award
August 6, 2010 - News-Herald:
Countywide truancy program set to begin
April 6, 2010 - News-Herald:
Local juvenile courts leading way with new risk assessment tool
March 9, 2010 - News-Herald:
Court program gives teens voices
February 9, 2010 - News-Herald:
Judge looks to expand truancy program
December 11, 2009 - News-Herald:
Violinist brings music to detention center
October 2, 2009 - News-Herald:
LeBron's right-hand man inspires area juveniles
August 30, 2009 - News-Herald:
Corrections program aims to help juvenile offenders grow and thrive

August 20, 2009 - News-Herald:
New court program should reduce truancy
July 17, 2009 - News-Herald:
Traffic waiver program spreads to rest of county
June 7, 2009 - News-Herald:
Teen drug court tough
May 26, 2009 - News-Herald:
Traffic court for teens will get easier

May 19, 2009 - News-Herald:
'Waive' goodbye to some juvenile traffic court appearances
February 19, 2009 - News-Herald:
Judge, commissioners did the right thing

February 13, 2009 - News-Herald:
Court budget flap settled

Testimonial
" Thank you for everything. This group was great and helped me to learn and grow in many ways."